Honor Area Restoration Project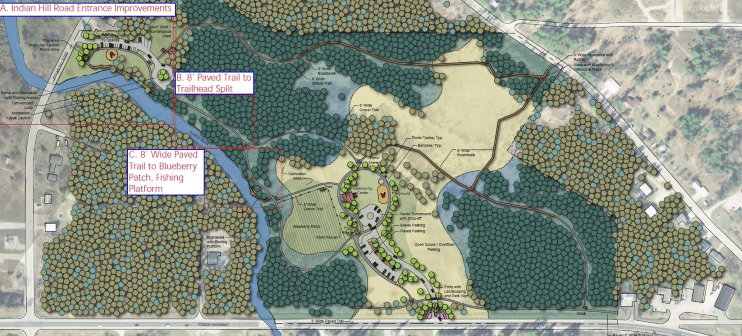 The Honor Area Restoration Project (HARP) is a non-profit organization located in homestead township established by a diverse group of local residents who share a common passion for the area. Our mission is to ensure the prosperity of our community through various initiatives. We are committed to preserving the rich history of the area, protecting our local resources, nurturing informed development, and promoting initiatives that offer fiscal, recreational, and educational benefits to all citizens. One key element of our plan is to highlight the picturesque Platte River via the creation of the Platte River Park.
Platte River Park: A Haven for Recreation and Nature
In addition to its diverse habitats ranging from wetlands and swamps to forests and fields, the park also incorporates a 10-acre former blueberry farm, providing an ideal environment for trout and salmon. Located just a quarter-mile from the heart of the Village of Honor, the park will provide easy public access to the river. It aims to offer a wide range of recreational opportunities for both locals and visitors. From fishing, boating, and exploring various ecosystems and habitats to bird watching, picnicking, and simply enjoying the beauty of nature throughout the seasons, Platte River Park promises to be a haven for recreation and nature lovers alike.